Manchester Cathedral
Formally referred to as the Cathedral and Collegiate Church of St. Mary, St. Denys and St. George, this cathedral is the mother church of the Anglican Diocese of Manchester. Located on Victoria Street in the city centre, it was rebuilt in Perpendicular Gothic style in 1421. The cathedral features several stained glass windows  as well as ten bells in the cathedral tower. Visitors can also enjoy the cathedral's visitors centre which includes a shop and exhibition room.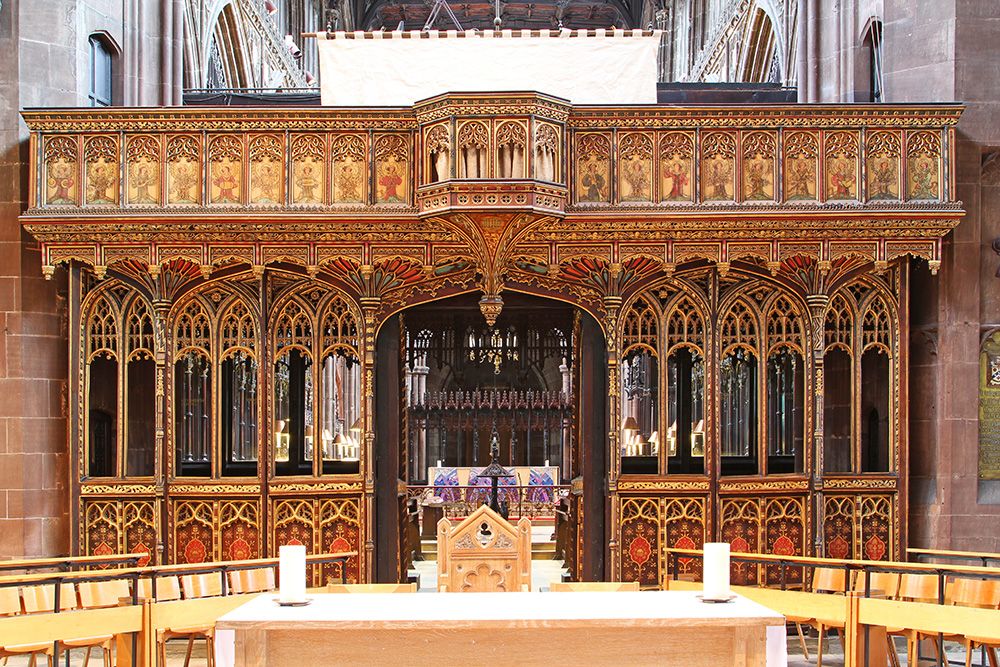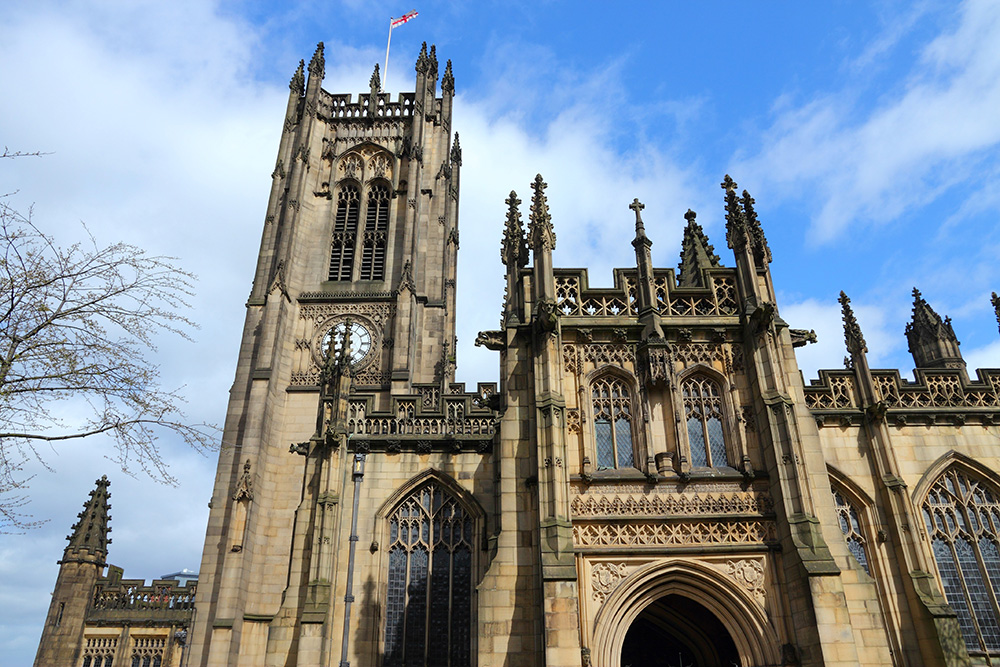 ---
St. Mary's Catholic Church
Located on Mulberry Street, this church originally opened in 1794 and was rebuilt in 1848. The church, known as "The Hidden Gem", is built of plain red brick and includes an ornate bell tower as well as stone-dressed church windows. Visitors will be able to view a majestic Victorian carving inside of the church, as well as the High Altar which is made of marble and includes finely carved, life-size images of Our Lady, St. Stephen, St. Patrick, St. Peter, St. John. St. Hilda, St. Augustine and St. Joseph.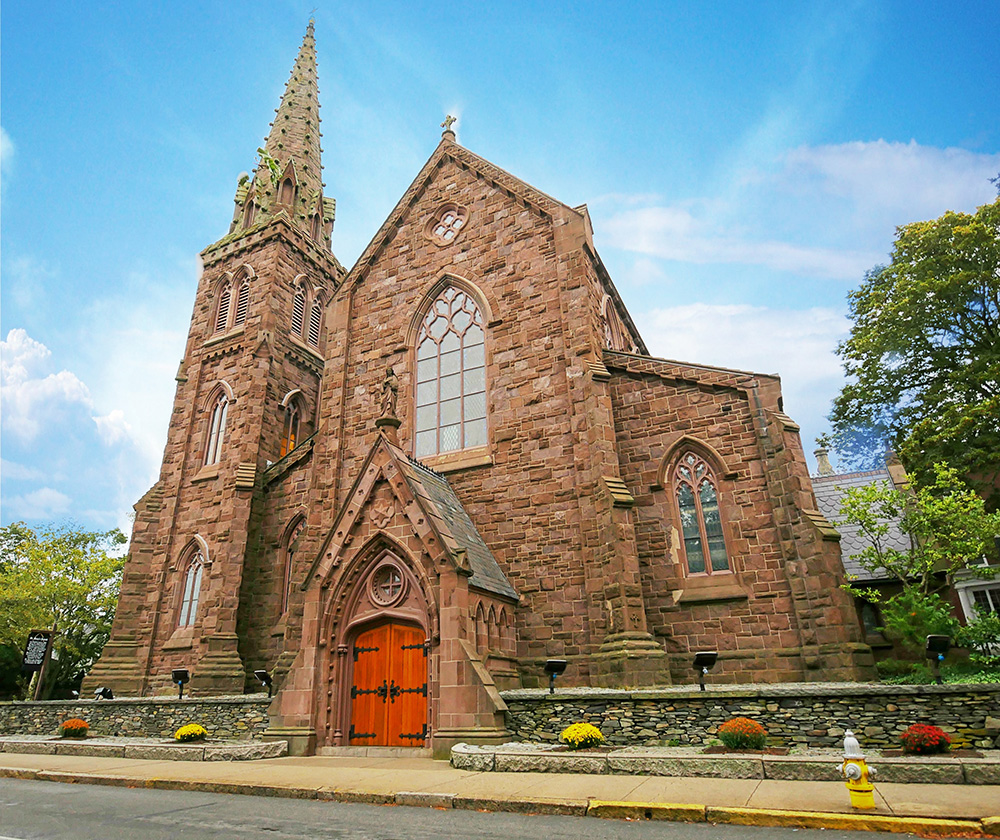 ---
St. Ann's Church
Consecrated in 1712, the church is designed in a neo-classical style. The church has been closely associated with civic life and includes an active concern schedule, including weekly lunchtime organ recitals. The church also holds monthly professional concert as well as regular piano and chamber music concerts held by RNCM students.