Liverpool Cathedral
Constructed between 1904 and 1978, it is the longest cathedral in the world at 189 meters in total external length. It's height of 101 meters also makes it the world's tallest non-spired church and the third tallest structure in Liverpool. The cathedral is open daily year-round from 8am to 6pm with the exception of Christmas Day, when it closes to the public at 3pm. Admission is free, however a donation of £5 is recommended. The building also hosts a range of events including concerts, academic events, exhibitions and more.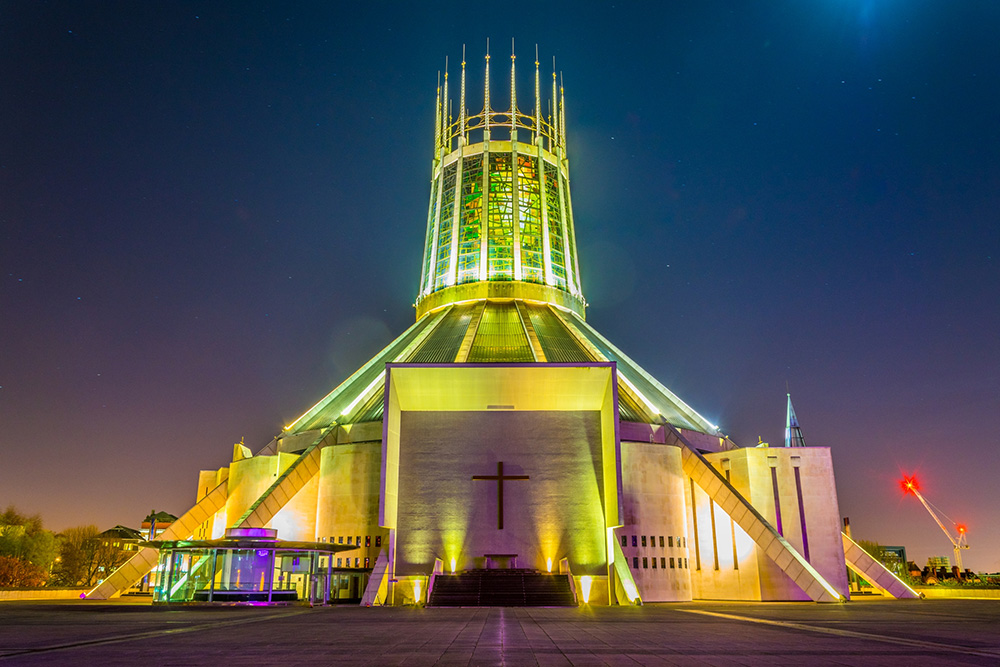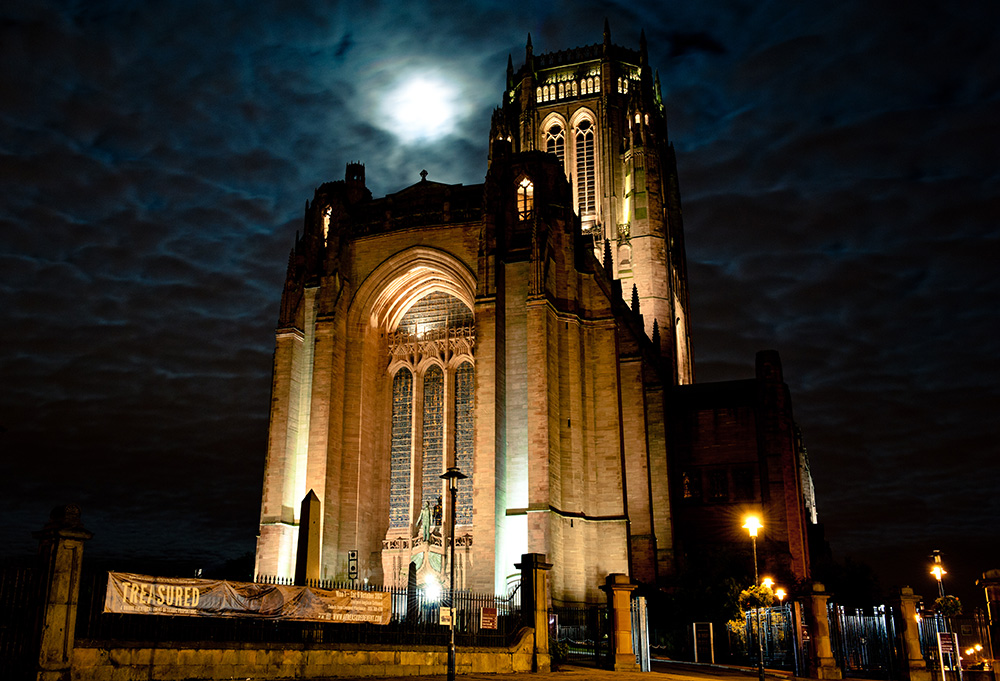 ---
Liverpool Parish Church
Also referred to as the Church of Our Lady and Saint Nicholas, the site of the church is noted to have been a place of worship since 1257. The church was previously the tallest building in Liverpool at 53 meter, only surpassed by the Welsh Presbyterian Church in Toxteth. It is an active parish church in the diocese of Liverpool as well as the archdeaconry of Liverpool and the deanery of Liverpool North.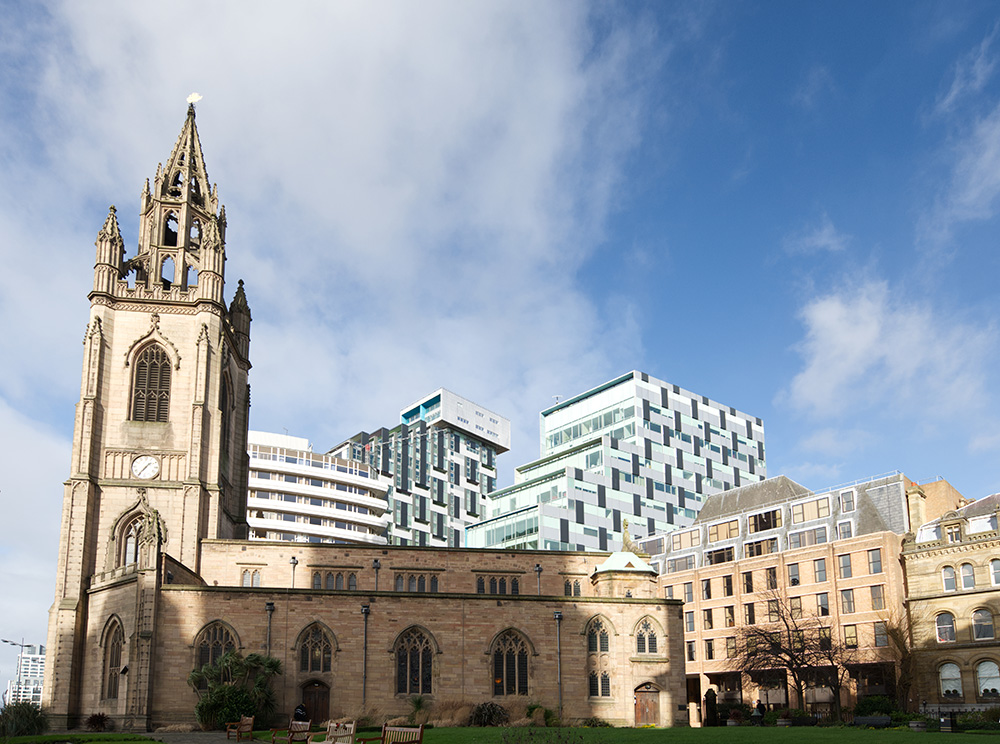 ---
Metropolitan Cathedral
Officially the Metropolitan Cathedral of Christ the King and locally referred to as Paddy's Wigwam, this church is the seat of the Archbishop of Liverpool. Completed in 1967, its unique design is focused around an a centre interior alter make of white marble that is 3 meters in length. The location also houses a crypt, which actually plays host to the yearly Liverpool Beer Festival.