Glasgow Cathedral
Also referred to as the High Kirk of Glasgow, it is the oldest cathedral in Scotland and also the oldest building in Glasgow. The building is of Scottish Gothic architecture and was erected in the late 12th century. It is home to the Glasgow Cathedral Choir which sings regularly at Sunday services each week.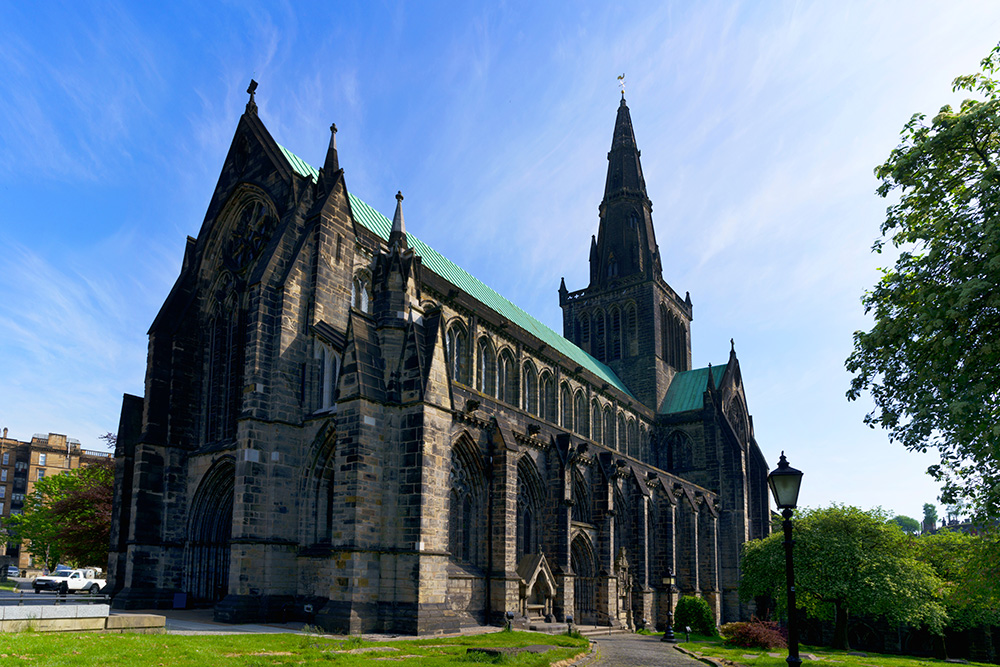 ---
Govan Old Parish Church
This parish church has been serving Glasgow from the 6th century. It is open to visitors in the afternoons and is dedicated to Saint Constantine of Strathclyde. The carved stones on site date back to the 9th century and include interlace-decorated crosses, hogbacks and burial  monuments. Admission is open to the on-site museum by donation.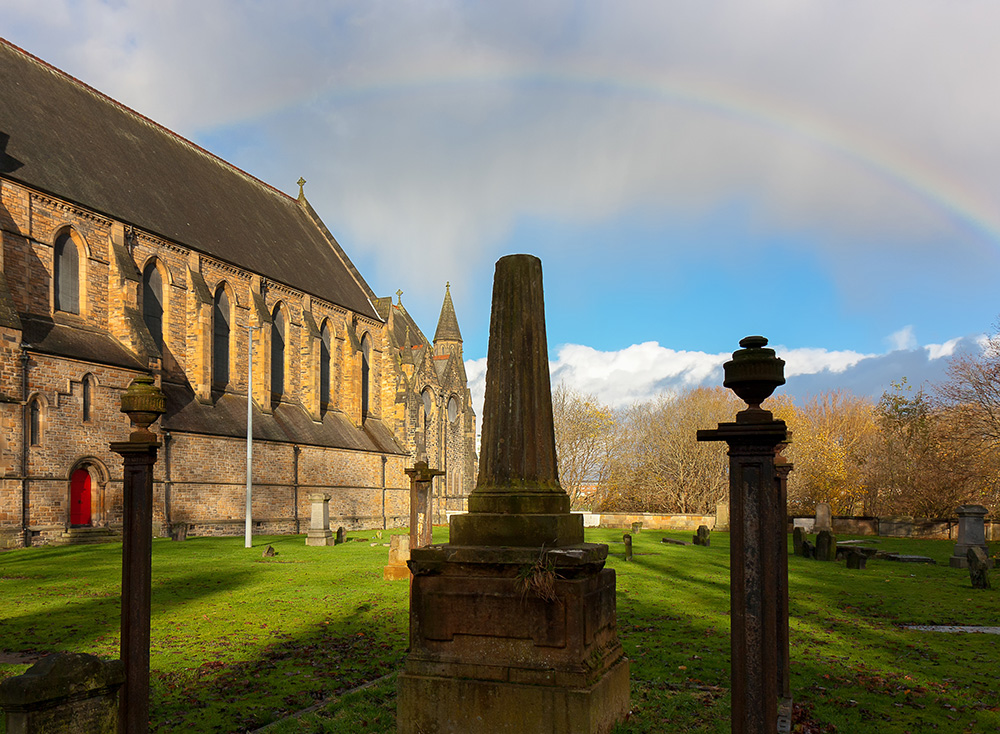 ---
St. Mary's Scottish Episcopal Cathedral
Commonly referred to as Sty. Mary's Cathedral, is located in Glasgow's west end. The current cathedral building was opened in 1871, having its spire completed in 1893. The cathedral is 63 meters high and is a protected Category A building. The cathedral's strategic position makes it a centre for artistic activity, regularly playing host to concerts and artistic exhibitions.