Glasgow Necropolis
This Victorian cemetery includes 3,500 individual monuments atop a prominent hill to the east of the Glasgow Cathedral. Many famous individuals have their final resting place here, including William Rae Wilson and John Henry Alexander. Predating the cemetery itself, a statue of John Knox sits on a column at the top of the hill, having been erected in 1825.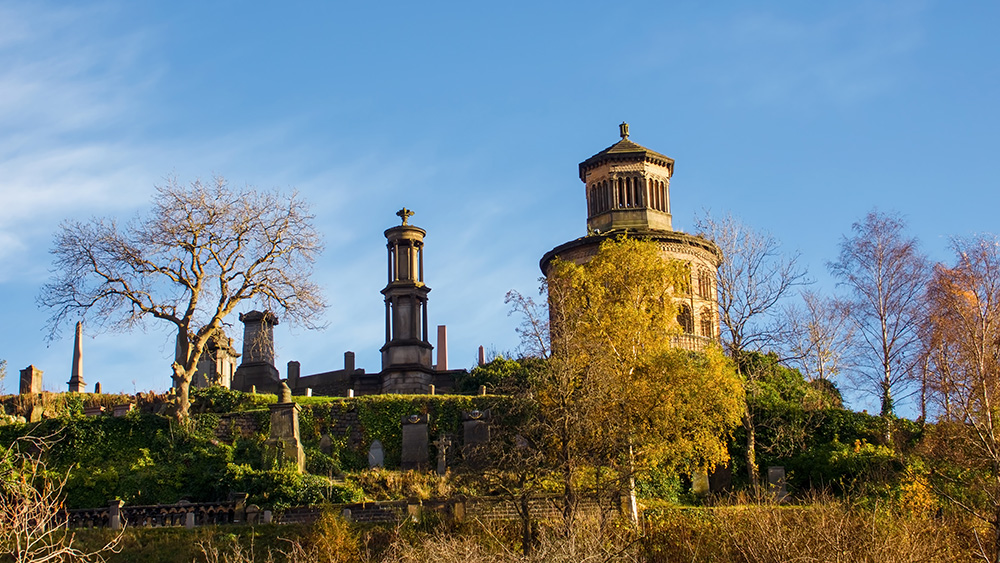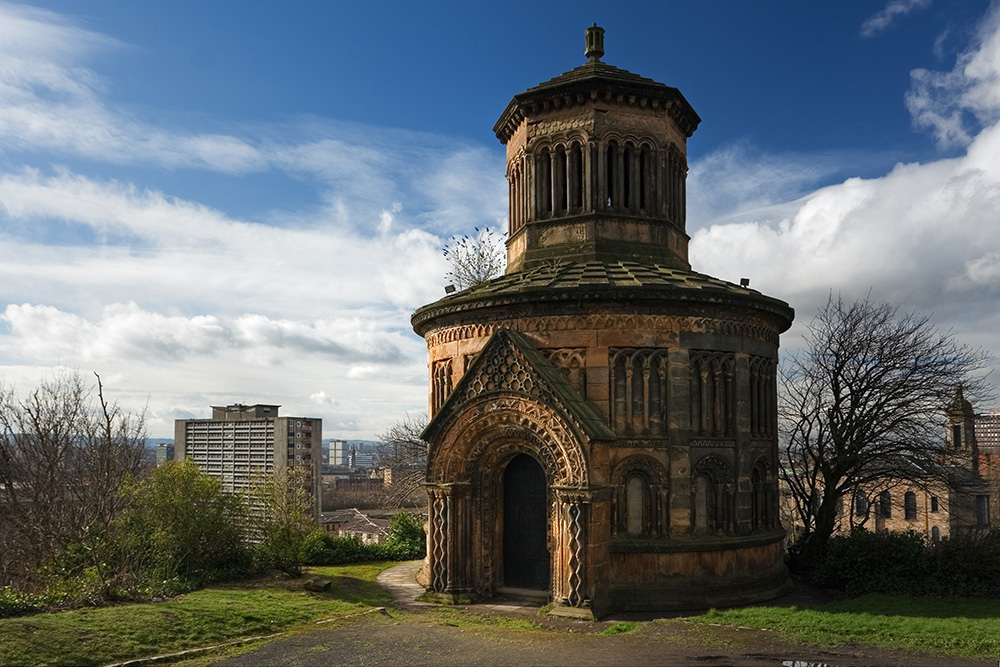 ---
Buchanan Street
This street is one of the main shopping locations in Glasgow and includes a central stretch with upmarket shops. Many flagship stores make up the district which is the 6th most expensive street in the United Kingdom in terms of rent. It is the second busiest shopping district in Britain, second only to Oxford Street in London. An array of unique architecture makes up the historic street, with highlights including the original Western Club building and the House of Fraser.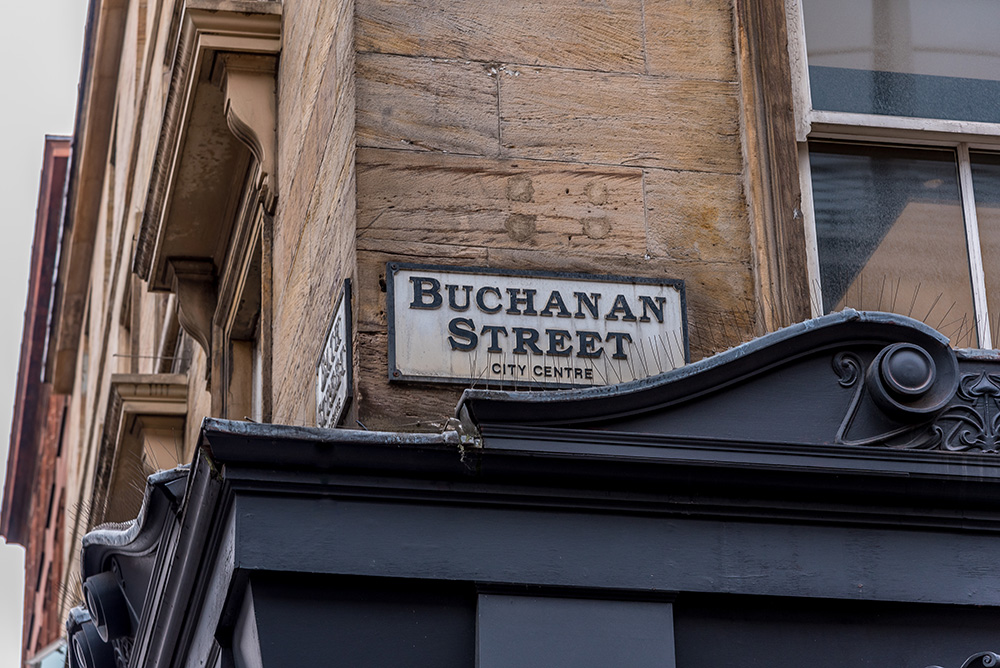 ---
Glasgow City Chambers
The headquarters of the Glasgow City Council, the building was developed in Victorian civic architecture and inaugurated in 1888 by Queen Victoria. Public tours of the facility are offered twice daily, allowing visitors to explore The Council Chamber, Banqueting Hall and other unique facilities. The interior of the building includes a heavy use of marble and granite, with its ceiling decorated in gold leaf and topped by a stained glass dome.